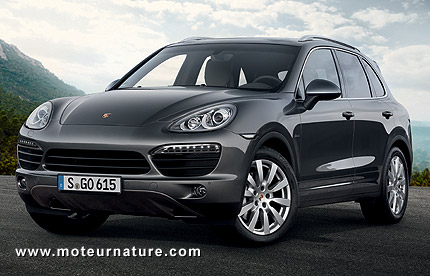 Carmakers have many ways to make their cars more fuel-efficient, and downsizing is a popular choice among many manufacturers. It's easy to see with big diesels. A few years ago, Audi, BMW and Mercedes all had large displacement (4-liter or more) diesel engines. BMW and Mercedes stopped building them. BMW has replaced its old V8 with a 380-hp six with a super tricky 3-turbo system, and Mercedes should unveil something similar next year, though probably not as powerful.
Only Audi still has a V8 diesel in its range (though it has stopped making V10 and V12). That is the 350-hp 4.2-liter in the A8 top sedan. Porsche, another brand of the Volkswagen group, has chosen this engine as the base for its new super strong diesel Cayenne. Power has been raised to 382-hp, and torque is a monstrous 627-lb-ft.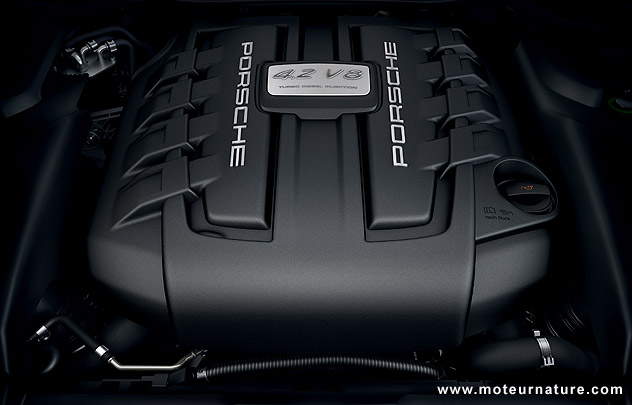 The big question is whether this large V8 engine will be as fuel-efficient as a smaller one with trick turbocharging. On official testings, Porsche's V8 shines. A Stop & Start system is helping a bit. The Cayenne V8 diesel got a 28 mpg combined rating. Definitely poor for a normal car, though not bad for a 382-hp 5,000+ pounds 4WD SUV. Porsche's diesel SUV will race from 0 to 62-mph in 5.7 seconds, and an option is Porsche Torque Vectoring Plus (PTV Plus) which will give it even more dynamic performance.
The Porsche Cayenne is also available as a hybrid, but the current V6 diesel outsell it more 10 to one. This new V8 Cayenne S diesel will increase even more the diesel success over the hybrid. Prices will start at 77.684 euros in Germany, with first deliveries in January.