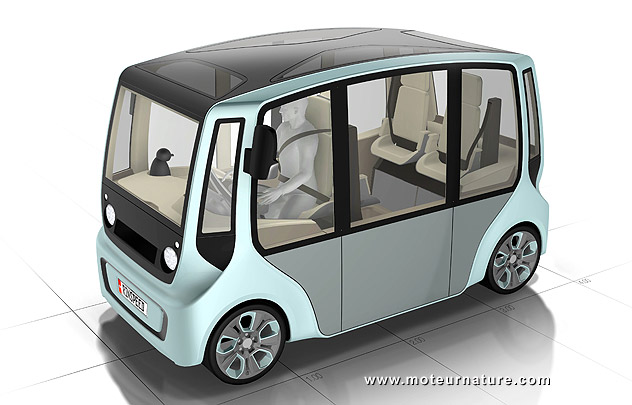 Rinspeed is known the world over for its innovative concepts. There's a new one each year in Geneva at the motor show, to get journalists and all visitors cheering, and next year will be no exception. But this microMAX concept may not be as popular as previous ones.

It was thought for the city, so it's very compact with a 3.60 meter length. That's less than 12 feet, but it's over 7 feet tall to accept 3 adult passengers and a lot of stuff. But people just don't get inside like they do in a normal car. This is more like getting in a bus. Nobody sits and there's no other choice but to stand. This should not be very popular among motorists. And traveling long distances doesn't seem possible. Let's guess it was not the idea, but the microMAX will be unveiled at the Swiss show next to the world's best supercars, so it just doesn't seem appropriate.
Sure, this concept is totally clean with an electric drivetrain, and it may shows some kind of a future, but it's not the kind of vehicle people are paying to see at a motor show. How about bringing back a sports car concept from a previous year, possibly in an updated form, and sending this microMAX to a public transportation show?