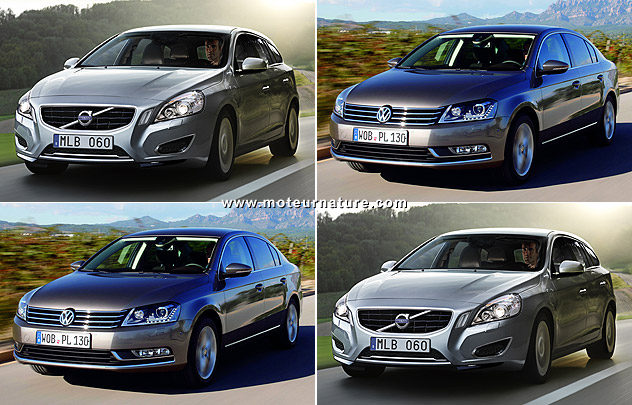 What are the greenest cars in the market? It's a tough question, but somebody has to answer it. The Swedish Association of green motorists (Gröna Bilister) just did. Actually, they're doing that every year, selecting the the greenest cars on the Swedish market. Their selection for 2013 is below.

Diesel: Citroen C4, Ford Focus, Hyundai i20, Peugeot 208, Peugeot 308, Peugeot 508, Renault Clio, Renault Megane, Volvo V40.
Ethanol: Audi A4, Audi A4 Quattro, Ford C-Max, Ford Focus, Renault Clio, VW Golf, VW Passat, Volvo S60/V60, S80 and V70.
Compressed Natural Gas (CNG): Fiat Punto, Mercedes E200, Opel Zafira, Subaru Legacy / Outback, VW Passat, VW Touran, VW Up, Volvo V70.
Hybrid: Citroen DS5, Lexus CT 200h, 3008 Hybrid4 and 508 RXH, Toyota Auris 1.8 Prius 1.8 Hybrid Yaris and Prius v.
Plug-in hybrid: Chevrolet Volt, Opel Ampera, Toyota Prius Plug-in, Volvo V60 Plug-in.
EVs: eCar 500 EV, Nissan Leaf, Volvo C30.
Obviously, there are many Volvo cars in this selection, but the real surprise is in the name of the overall green car of the year, the one that beats all the others. Actually, there were two of them. It was a tie, and the winners are the Volkswagen Passat TSI Ecofuel, which has a turbocharged direct-injected engine running on CNG, and the Volvo V60 diesel plug-in hybrid. Quite surprising…