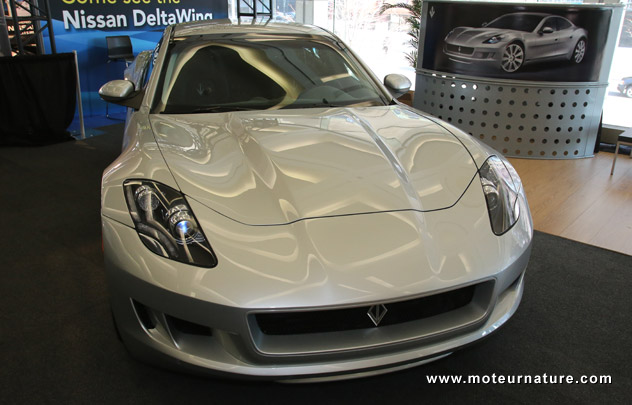 The Fisker Karma has it all. A great design, and an unique plug-in hybrid powertrain. The Karma is fast and green. I had thought it could be better with a larger battery to give it more range with the gas engine shut off, but two guys had another idea. They are Gilbert Villarreal and Bob Lutz, the former GM product-tzar. They teamed up to launch a new company with the name of VL Automotive.
This company will not build complete cars, their plan is to buy Fisker Karma cars without their propulsion system, "gliders" and then put a Corvette ZR1 powertrain into them. Range in electric mode will be down to zero since there will not be an electric mode anymore, and fuel consumption will probably be more than doubled.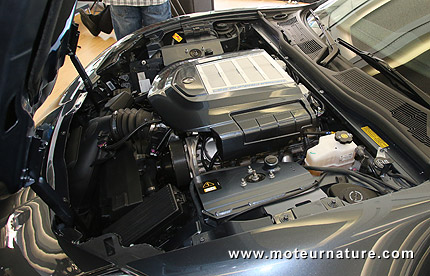 The whole thing sounds like the most stupid idea of the year! Hopefully, there shall not be many customers interested because the price should be in the neighborhood of $180,000. But the worst is that selling those gliders may turn out to be an interesting opportunity for Fisker Automotive. The young carmaker is going through hard times after the bankruptcy of its battery supplier. Production had to stop, and engineers need time to design a new battery pack from another supplier. Some cash would be much helpful in the meantime.
Henrik Fisker, the CEO, requested that cars from VL Automotive be redesigned to look different, and that's what they do. The new car goes by the name of Destino (Spanish for destiny), with a bland front end that makes them much less distinctive than the superb Fisker Karma. To sum it up, the VL Automotive Destino is less beautiful, much less fuel-efficient, and nearly twice as expensive as the Fisker Karma. It would be an awful fate if this Destino helps Fisker Automotive on its way to profitability.